Vibe Turns One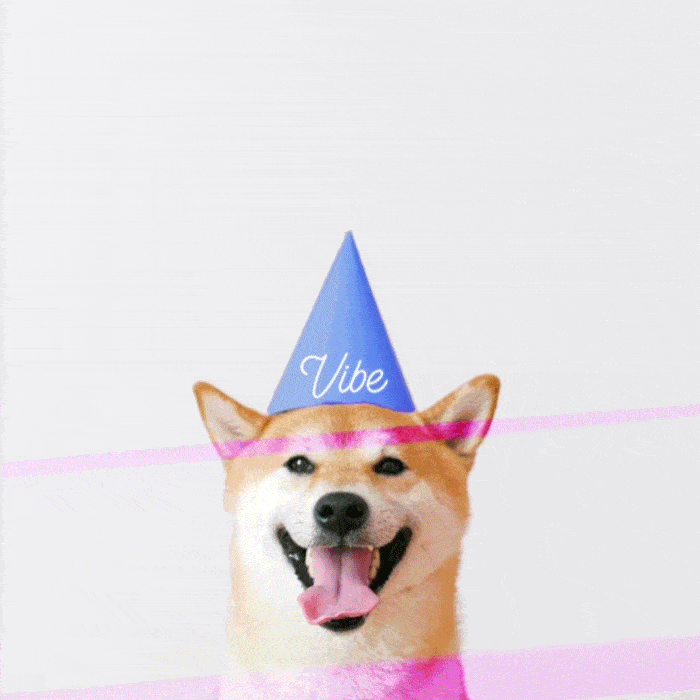 A lot can happen in a year.
When the Vibe Tribe met for the first time, nobody would have expected right as Vibe was getting off the ground, we'd be forced to do it from home! Yet, even as the year kept throwing us curve balls, our digital marketing agency kept hitting it out of the park! Vibe brought on new clients from Hawaii to Arizona, we expanded our services, and, most importantly, helped our clients continue their success.
What We Accomplished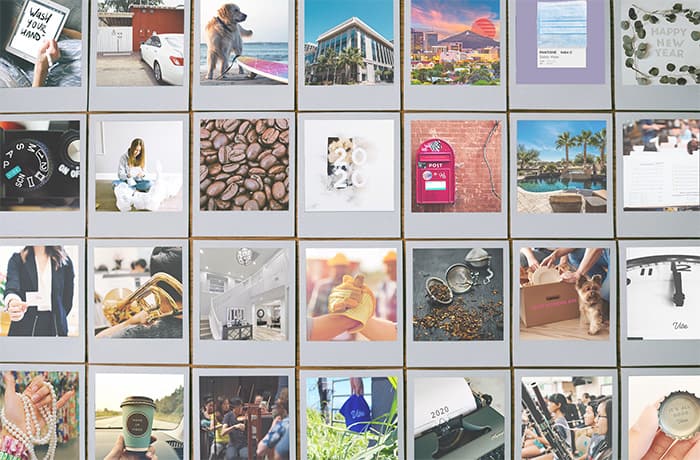 What does a year of digital marketing success look like? Here are some of the year's biggest takeaways:
Amongst the entire Vibe Tribe of digital accounts, we cumulatively earned a lot of impressions, actions, and engagements…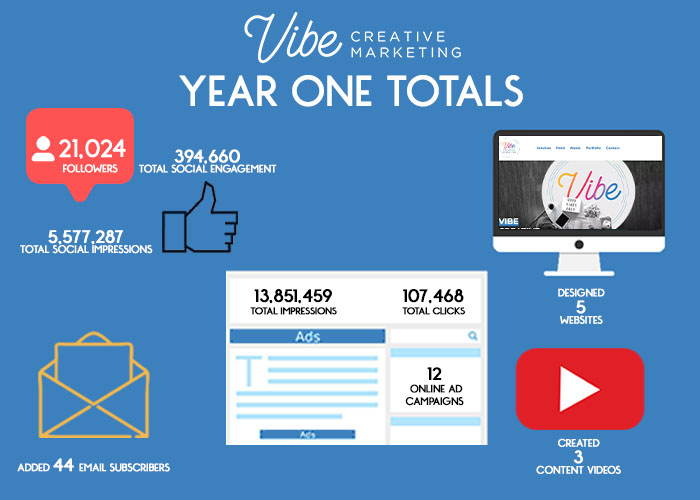 Our Clients
Vibe Creative Marketing takes pride in being a local marketing agency with the focus of helping small-to-medium sized businesses strive! Vibe is only able to accomplish this through collaboration with amazing clients!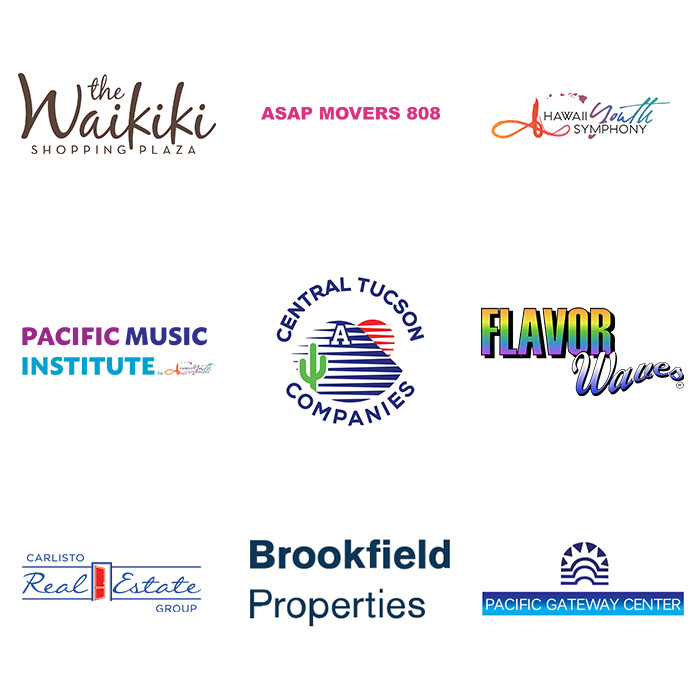 In our first year, we're so grateful to have worked with a wonderfully diverse group of clients.
How we accomplished success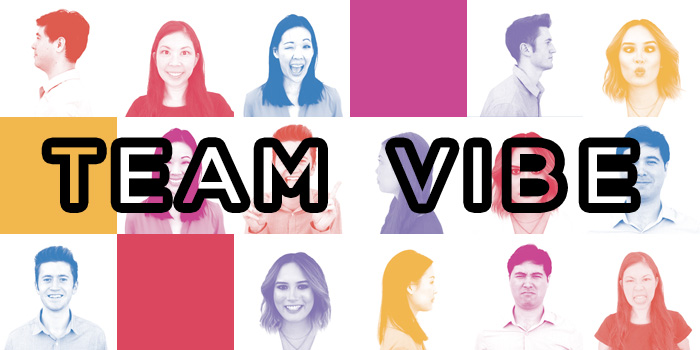 And, of course, as Vibe navigated through its first year, the Vibe Tribe was pushing-on to make sure our clients were satisfied. It's their hardworking, passionate, and fun-loving personalities that really made Vibe's first year such a success!
Year 2 is even brighter!
While we're extremely proud of our first year, we know year two has a lot of amazing things in store! Make sure to follow along through our social media & emails to keep up with the latest Vibe and digital marketing news.
If you're needing a Hawaii Advertising Agency to handle your digital work, contact us today!