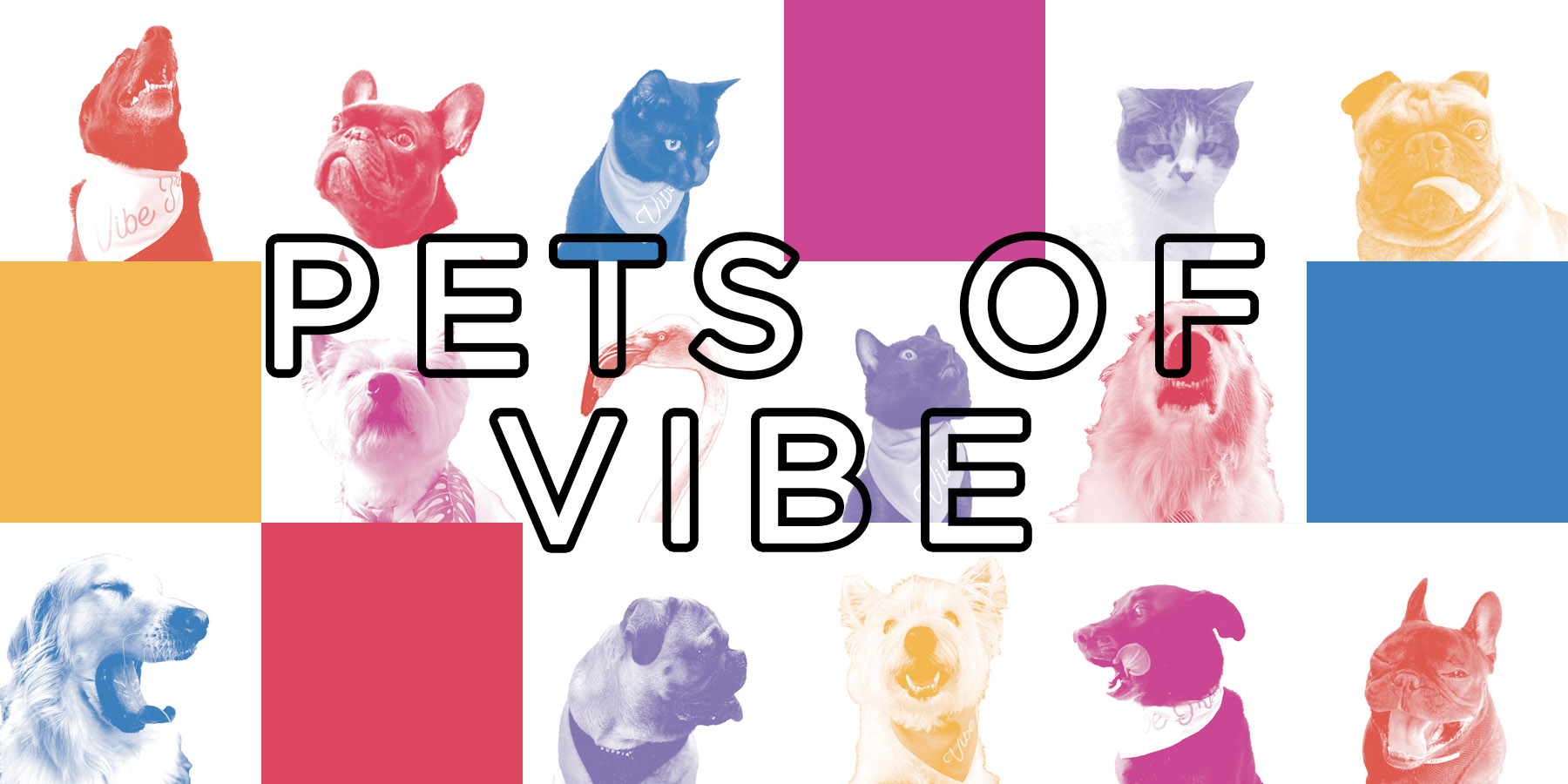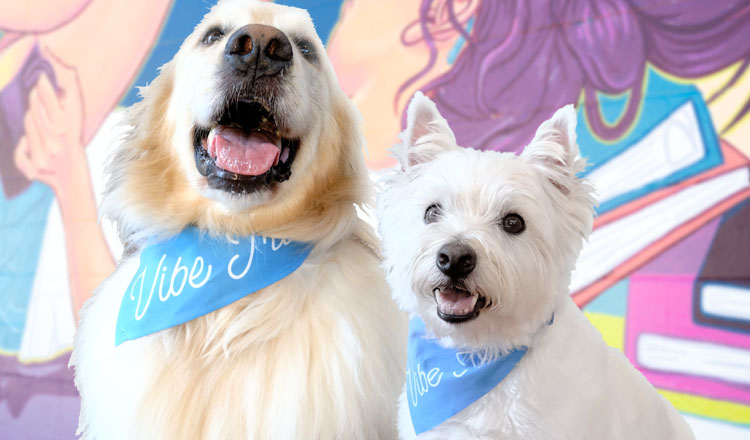 TEDDY REX & JB
CHIEF VIBE OFFICERS
Teddy Rex is an experienced guard dog professional specializing in postal service workers, leaves, wind, and ghosts. With years of experience protecting the house, he has a proven history of security with zero break ins.

Of the mindset that lots of treats boost morale, JB established Pets of Vibe with two goals: to get more treats and to eat them. Through Vibe, his passion for tennis balls, plush toys, and squeakers is focused on ripping, destroying, and creating the biggest mess possible.

Teddy Rex holds a B.A. in Barking from the University of Sharp Canines, and JB holds an M.B.A. in Nap Management and Treat Decision Systems from Loyal Mutts University. In their spare time, Teddy Rex & JB work hard to gain instafame and glory. They also love playing bitey face, sunbathing, and cuddling with their human.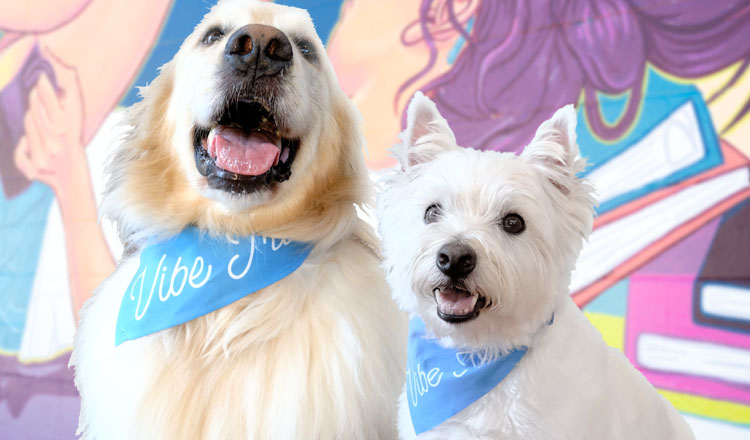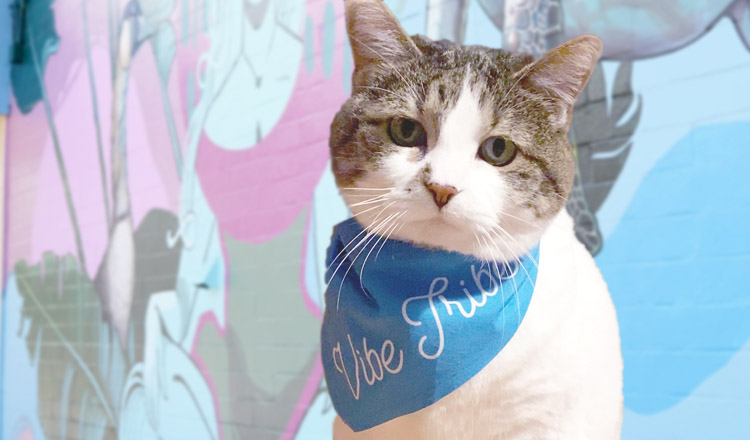 SNOWFLAKE
ACCOUNT EX-CAT-UTIVE
Snowflake has a track record of hunting dominance, implementing successful strategies in tracking, stalking, pouncing, and releasing. A competitive and caring thinker, Snowflake hunts critters through the vast grass of the outside world with creative camo to capture and release her prey.

Snowflake holds a B.A. in Strategic Cuteness from the University of Meowsota with a minor in Hiss-tory and is Google Certified in Search and Climb Activities. When she isn't helping eat all the bacon in the house, Snowflake can be found in her stroller or interrupting her human's knee hockey games.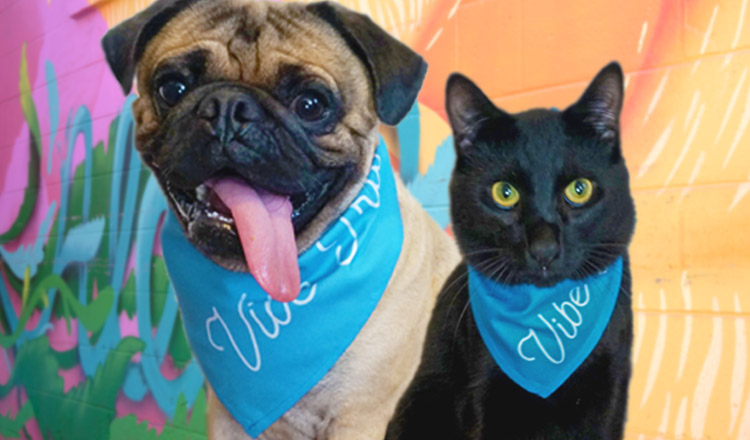 HENRY & FREDDIE
ACCOUNT PETS-ECUTIVES
Henry has a passion and inclination for playing fetch and its ever-changing routes and throwing speed. Utilizing his experience in nagging and whining, Henry helps humans identify which toy he wants to fetch and always brings it back. With creativity and analytical thinking, Freddie develops customized sunbathing strategies and benchmarks to provide the best possible lounge positions for him and his plushie.

Henry holds a B.A. in Fetchifications with a focus in Fetch in the Living Room from the University of Hounds at Manoa and Freddie gained his knowledge on-the-job. In their free time, they enjoy at-home yoga, spending time in the yard, and hanging out with their humom.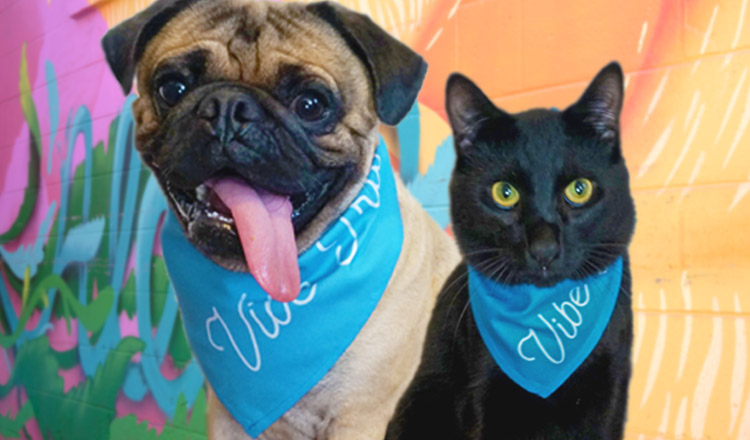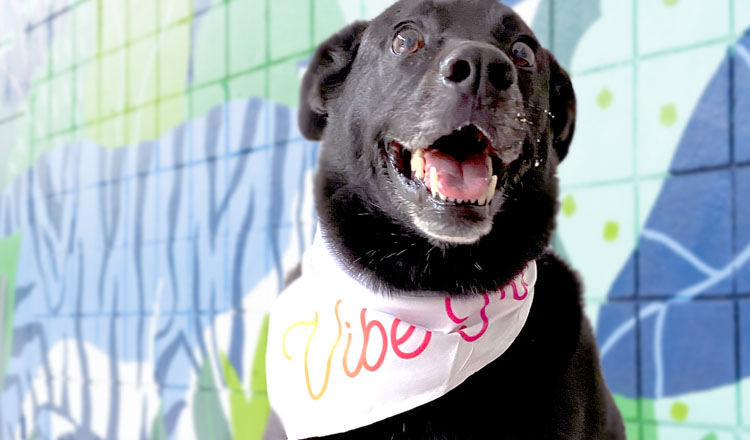 NOHEA
WEB DEVELOPAW • ACCOUNT BARKS-ECUTIVE
Nohea was born with a love of the good life, independently scoring human food from the table for as long as he can remember. Subsequently, his career spans many years in the field of begging for treats, with added experience in whining for pets and attention.

As the resident patrol dog at Vibe, Nohea goes on frequent K-L-A-Ws that creatively get his energy and curiosity out each day. He has a passion for barking to provide neighborhood dogs with the most up-to-date gossip at loud volumes. While not in the yard, Nohea enjoys eating his human's cooking and outdoor activities.