Resume Help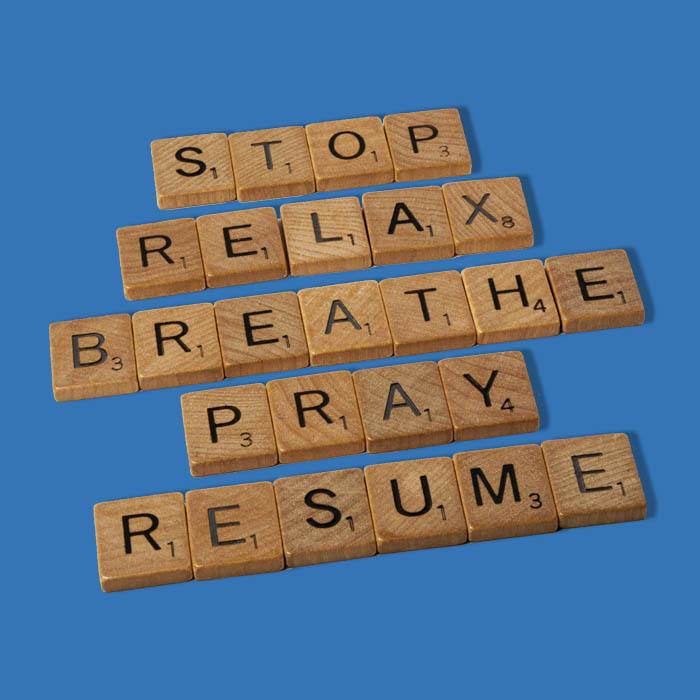 On one hand, there are a lot of resume tips out there. An overwhelming amount.
On the other, we see a lot of not very good resumes. 🤷‍♀️🤷‍♂️🤷
If you're reading these tips, chances are you're the type of person who has read all of that other resume help. Heads up: we're not trying to reinvent the wheel. There are no mind-blowing insights we can offer that haven't been offered before. What we can provide is more details on what we specifically look for in a candidate's resume as a company. Check out JB's resume with tips corresponding to the numbered ⭐ stars below. We hope it's insightful!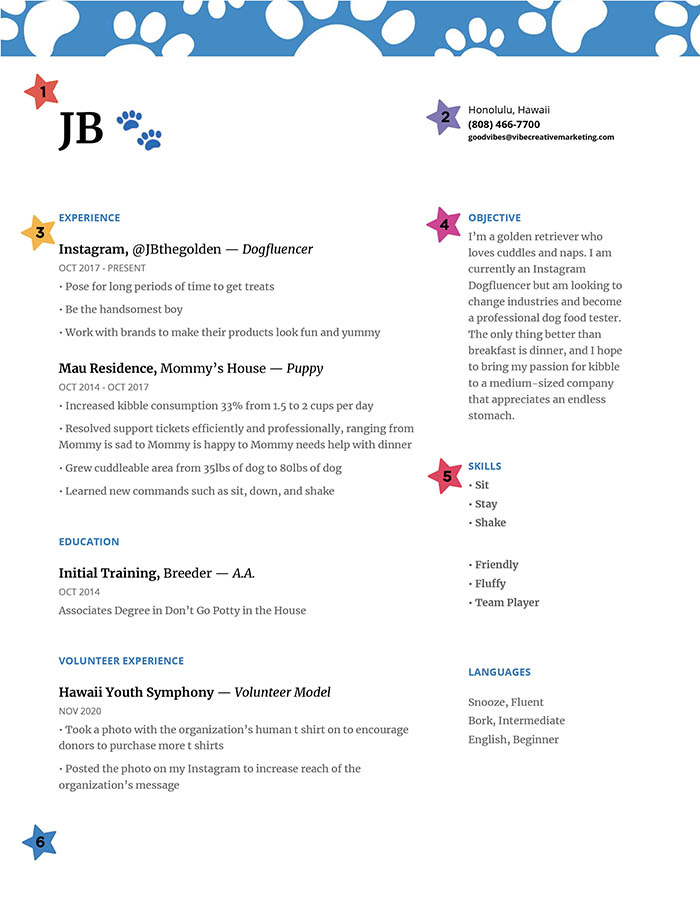 A clean, simple layout is always appreciated so we can clearly read and understand your resume at a glance. There's nothing wrong with using a template. That being said, we're a marketing company! We make things look cool for a living! Keep in mind that your resume is often our first impression of you. Including a little color and creativity can positively impact that impression.
That being said, don't go too overboard with the graphics. While you are probably submitting your resume online, you never know how it will be routed throughout its journey with us. Keep in mind we may print your resume on a really low-end printer…will it still look good then?
(Pro tip: if you have an in-person interview, print your resume and bring extra copies. Then you have full control over what your printed resume looks like!)
Make sure your phone number, address, and email are all current. We can't contact you if it's wrong!
Use job duties to show your impact at the organization rather than just telling us what you did day-to-day. For example, we would be much more impressed reading about JB's first position as a Puppy rather than his current position as a Dogfluencer. This helps us see what results you might bring to our company, and shows us that you understand and care about making significant contributions at work.
To be honest, a resume objective usually doesn't add much to our impression of you as a candidate. In most cases, we'd recommend omitting it. One circumstance we'd suggest having one is like in JB's case, where he has an unusual situation like changing industries.
Sorry, we're not a fan of listing soft skills. Everyone thinks they're fluffy, even if they aren't. It's very subjective.
A skills section is for hard skills. Please tell us what programs you can use, like Microsoft Office or Adobe Creative Suite. Maybe you've earned some certifications, like Google Analytics. Let us know if you know commands, like sit or stay. Feel free to list your proficiency in these skills, but be careful! Proficiency is also subjective; you may feel you are intermediate in Photoshop but, after asking you some technical questions, we may feel you're a beginner. Then it may seem like you overstated your abilities.
Don't forget to proofread and double check for spelling and grammatical errors! We always try our best to proofread our work so it looks its best for our clients; we want to know you'll do the same if you work here!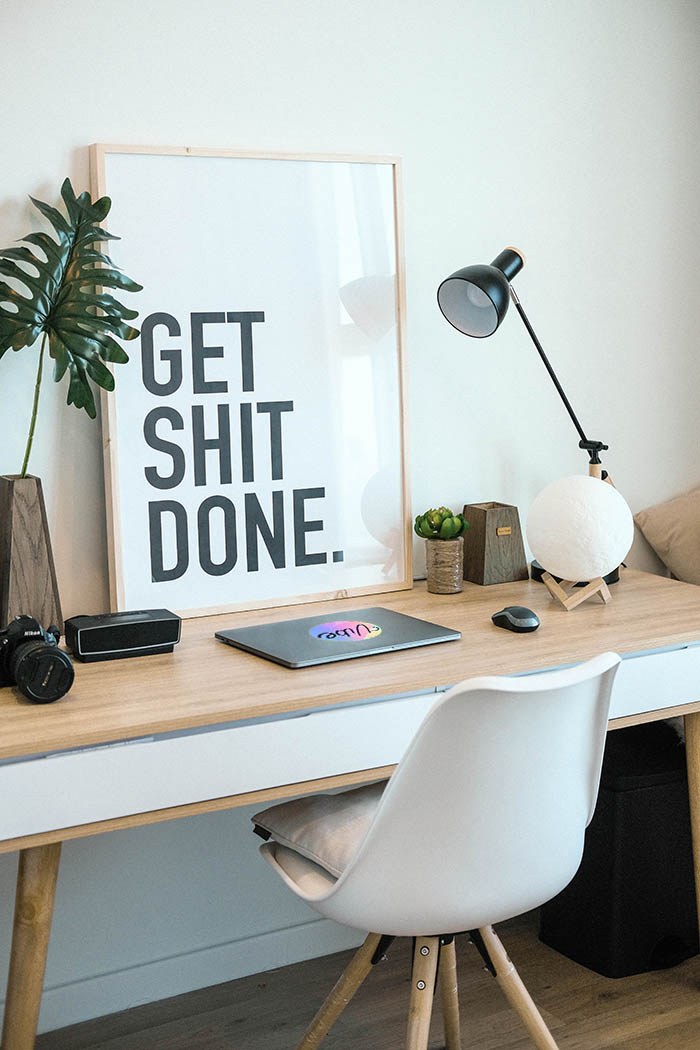 Our last resume tip? Update your resume…even when you aren't looking for a job! If you get into the habit of looking through and adding to your resume once a month, you'll be able to remember new responsibilities and projects easily. It's definitely easier to remove bullet points that are irrelevant to a specific job you're applying to rather than remember the impact you made on a project 3 years ago. Then, when you need it, you'll be ready!